About the PlotWave 345/365
Designed for pure focus, the PlotWave 345 and PlotWave 365 printing systems offer technical users best levels of security, cost-effectiveness and simplicity. The perfect walk-up systems that make it easy for professionals to stay focused on their work and still get great looking, all weather proof technical documents. The right choice when you want to print faster, share faster and finish projects faster, while fully safeguarding your confidential information.
Use a smartphone or computer to retrieve technical files from the cloud or send a print request to your printer via Publisher Mobile. Optionally you can use LDAP credentials to access your home folder directly from the ClearConnect panel.
Save costly man hours and energy costs with our award-winning Radiant Fusing technology. It goes from sleep mode to print in hand in just 40 seconds. Compared to a slow 2.5 minutes with conventional toner and inkjet printers, this can save you an hour a day and cut your energy costs in half. Save the time and money of sending files to an external printer with up to 2 rolls of media and a printing speed of up to 6 A1 or D-size prints per minute. Scan while printing and copy while printing to work even more efficiently.
Unique results, unique technologies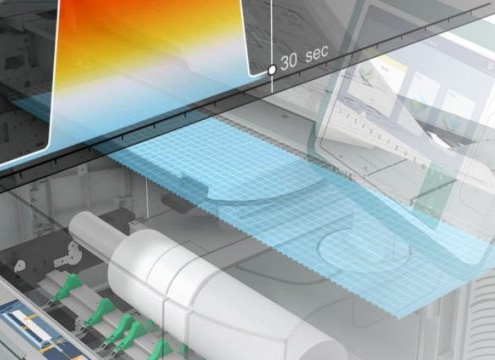 Get printing fast thanks to instant-on printer availability and virtually no warm-up time.
Download the brochure to see the full specifications
Looking to speak with an expert?
Fill out the form and one of our experts will get back to you as soon as possible.