Appointment of Head of Sales & Professional Services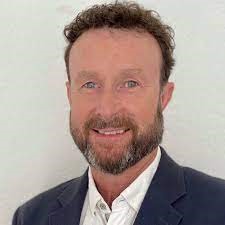 We are delighted to announce the appointment of Steven Badger as Canon Production Printing new Head of Sales & Professional Services across both the Large Format Graphics and Technical Document Systems Sector within Oceania, effective Monday 30th October. Steven takes on this position after spending 7 years overseas in various positions within the Canon Production Printing Group.
As the international Product Manager, Steven spent the first half of his assignment  supporting the launch of the newly developed Colorado UVgel technology, based at Canon Production Printing's HQ in Venlo, the Netherlands. In his final years abroad, Steven was appointed Business Development Director of Large Format Graphics, for the APAC region based in Singapore.
Steven returns to Australia with over 30 years of international and local printing industry experience within the Large Format Digital printing sector, having started his career in Product Marketing, moving to Pre and Post-sales support before heading off on his International assignment. I am confident that Steven will have a positive impact on the Oceania Print industry while supporting Canon's growth strategy.
Related Posts
06/12/2023
Uncategorized
Queensland based print company, CPX Printing and Logistics, have recently installed a Canon VarioPrint iX3200. They are impressed by the uptime and productivity and are confident it will help them extend their services to the Australian publishing industry. James Bennett, Director at CPX said of their initial impressions, "it's absolutely amazing technology. We now have […]
Learn more
02/11/2023
Uncategorized
We are delighted to announce the appointment of Steven Badger as Canon Production Printing new Head of Sales & Professional Services across both the Large Format Graphics and Technical Document Systems Sector within Oceania, effective Monday 30th October. Steven takes on this position after spending 7 years overseas in various positions within the Canon Production […]
Learn more
0
0
Jonathan Fitzpatrick
Jonathan Fitzpatrick
2023-11-02 01:54:51
2023-11-02 01:56:22
Appointment of Head of Sales & Professional Services