Personalised products are all the rage
Personalised Print Service Provider, Signature Gifts, is riding the trend of customised content. Since 2009, the company has been expanding its product range to offer personalised gifts such as calendars, posters, mugs and textiles. They're also encapsulating the personalised book market with their offshoot, Signature Books.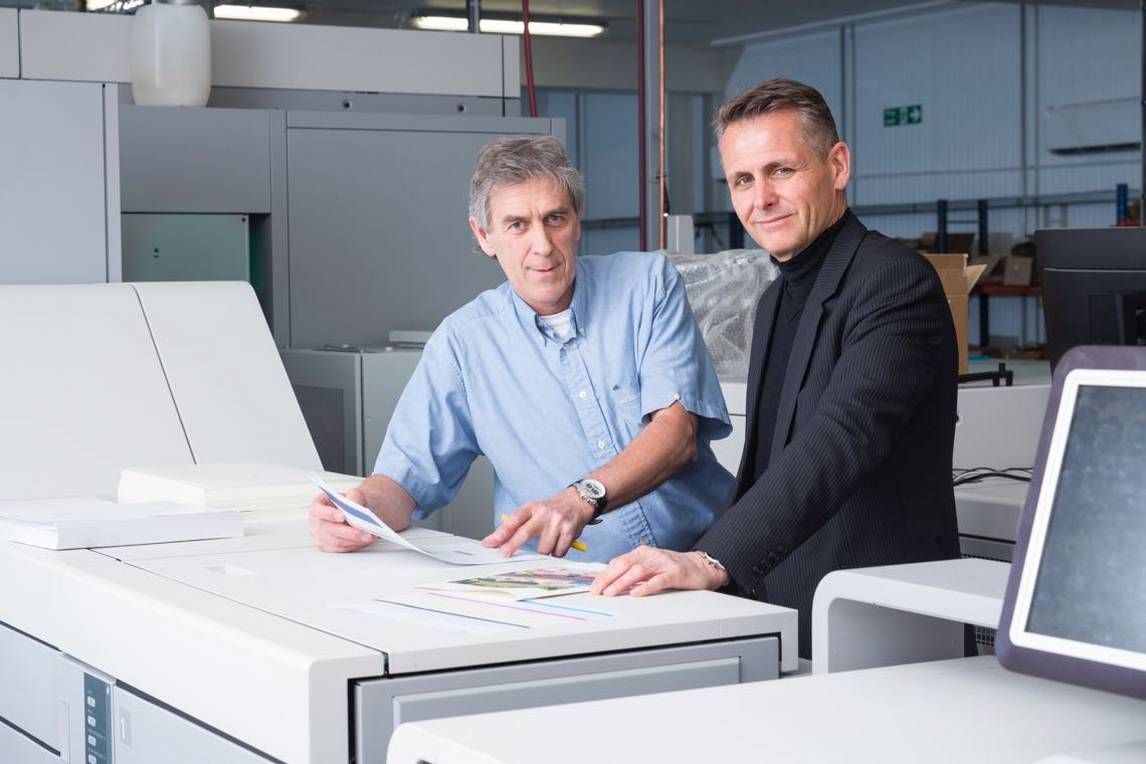 Signs of success
With the rocketing demand for personalised books, Signature Books is handling a growing level of orders year on year – reaching an annual output volume of around 300,000 personalised books.
The company needed a digital printing press that would amalgamate its two production facilities under one roof, and evolve to meet the demand for high-quality products in very short turnaround times.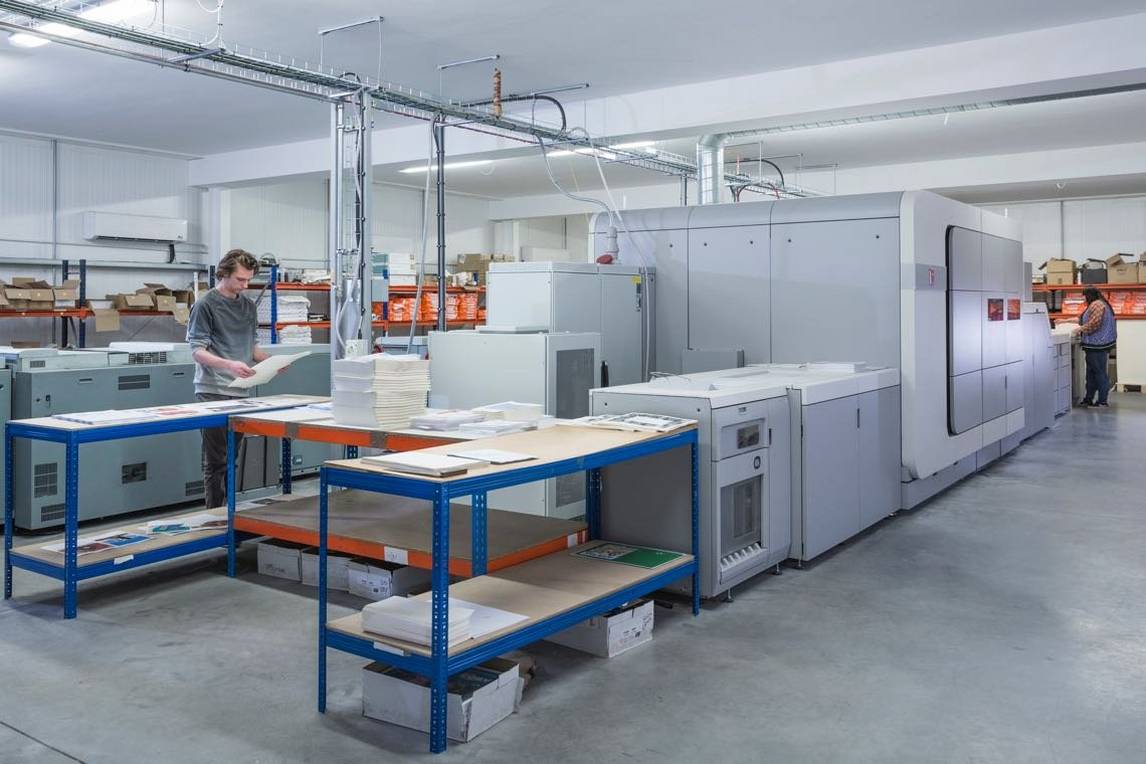 A printer with their name on
Working with Canon to establish the capabilities of the equipment, Signature Gifts made the decision to invest in the VarioPrint i300
The inkjet printer was the ideal solution, both to meet the company's distinct requirements and put it a step ahead of the competition. By automating production, the VarioPrint i300 eradicates downtime and boosts productivity.
Plus, PRISMAprepare pre-press software batches similar items for print, so Signature Gifts can turn a greater profit by running more efficiently and at a consistent speed.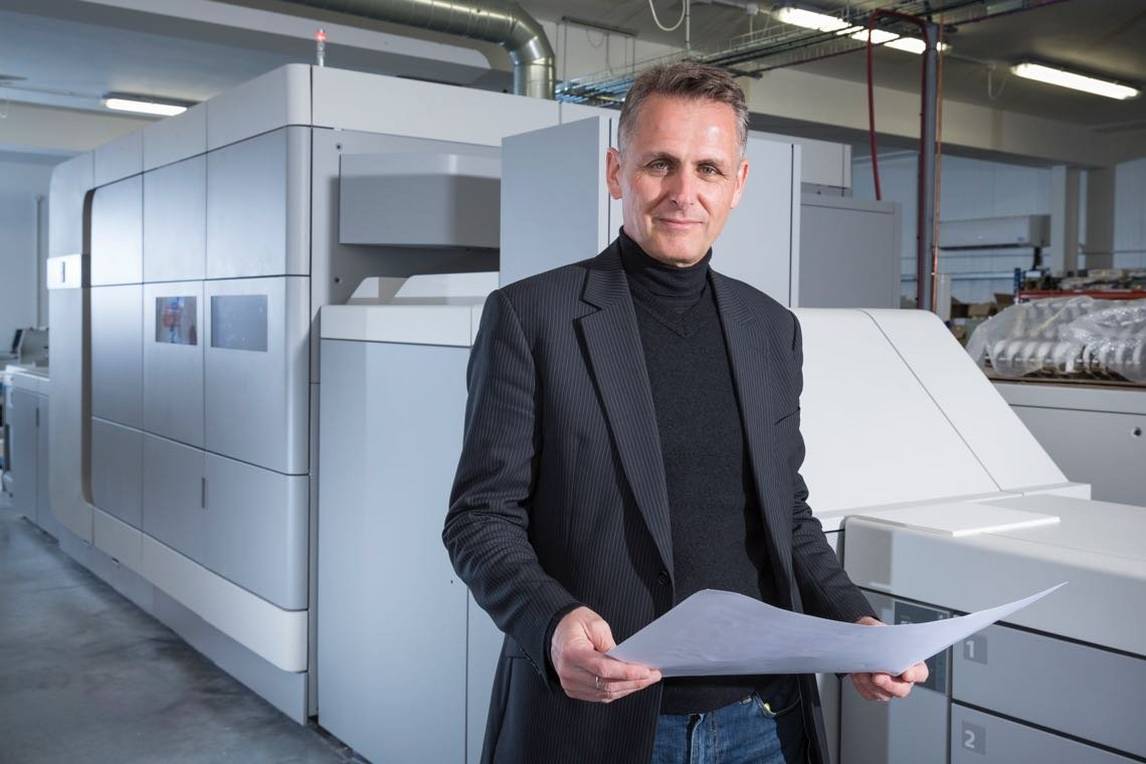 IN TERMS OF QUALITY AND OUTPUT, THE PRESS IS ABLE TO KEEP UP WITH DEMAND.
Peter Druce,
Technical Director at Signature Gifts
Keeping up with the pace
The new press has allowed Signature Gifts to significantly reduce its running costs by bringing all its personalised book production together at a single premises in Scotland.
Working faster and smarter with the VarioPrint i300 and PRISMAprepare software also means Signature Gifts can launch new books more quickly cost-effectively, without the need for additional staff. This enabled the company to breeze through its busiest two months, achieving an output of 3.2 million A4 impressions with just one shift pattern.
By transforming the company with Canon's print solution, Signature Gifts now has the capacity to meet its constant growing demand, and sales have since increased by an astounding 25%.
THE PRESS CAN HANDLE COLOUR AND MONO IN A MIXED PRODUCTION WITHOUT ANY DOWNTIME.
Related Posts
06/12/2023
Uncategorized
Queensland based print company, CPX Printing and Logistics, have recently installed a Canon VarioPrint iX3200. They are impressed by the uptime and productivity and are confident it will help them extend their services to the Australian publishing industry. James Bennett, Director at CPX said of their initial impressions, "it's absolutely amazing technology. We now have […]
Learn more
02/11/2023
Uncategorized
We are delighted to announce the appointment of Steven Badger as Canon Production Printing new Head of Sales & Professional Services across both the Large Format Graphics and Technical Document Systems Sector within Oceania, effective Monday 30th October. Steven takes on this position after spending 7 years overseas in various positions within the Canon Production […]
Learn more
https://anz.cpp.canon/app/uploads/2020/08/Capture.png
549
820
Tinashe Muchecheterwa
Tinashe Muchecheterwa
2020-08-07 06:39:02
2020-08-13 07:21:57
Perfect personalisation